Public Help Needed to Find Missing Youth – Colten FLEURY
Prince George
2018-05-25 11:35 PDT
File # 2018-13528
The Prince George RCMP are continuing to look for a missing youth that has not been seen in over three weeks.
On Friday May 4th, 2018, the Prince George RCMP received a report of a missing person, 16 year old Colten Therrin FLEURY of Prince George. Colten was last seen at his residence on Thursday May 3rd, 2018.
Extensive efforts to find Colten have been undertaken throughout Northern BC, without success. There have been unconfirmed sightings of Colten not only in Prince George, but also in the New Hazelton area and in Prince Rupert.
Colten has not had any contact with friends and does not have a cell phone. Although there has been no signs of foul play, this is very unusual behavior and has family, friends and police concerned for his safety.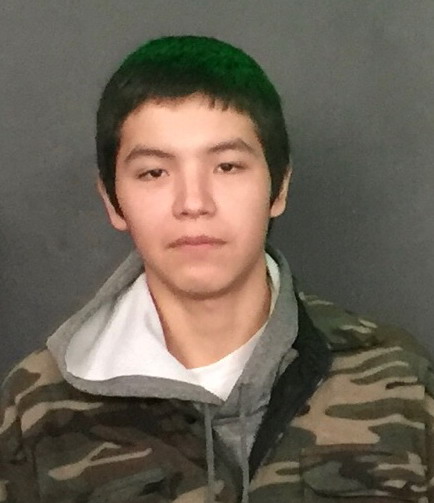 Photo of Colten Therrin FLEURY
Colten is described as:
First Nations male
173 cm (5'8)
54 kg (120 lbs)
Brown eyes
Short brown hair
Colten was last seen wearing a red hoodie and jeans. He is not associated to any vehicle.

If you have any information about Colten Therrin FLEURY or where he might be, please contact the Prince George RCMP at (250)561-3300 or anonymously contact Crime Stoppers at 1(800)222-8477 or online at www.pgcrimestoppers.bc.ca (English only). You do not have to reveal your identity to Crime Stoppers.


Released by

Cpl. Craig Douglass

Communications NCO / Media Relations Officer
Prince George RCMP
princegeorge.rcmp.ca
455 Victoria Street, Prince George, BC, V2L 0B7
Office: 250-561-3321
Cell: 250-640-1758


Email: pg_media@rcmp-grc.gc.ca

Follow Us: