Citizens On Patrol
Citizens on Patrol are volunteers who patrol areas of the city in a vehicle, with a partner, and act as additional eyes and ears for the police. These trained volunteers dedicate their time to assist in the fight against crime in Prince George. Citizens on Patrol are able to report vandalism; check license plates to determine if a vehicle has been stolen; report on erratic driving; report on unsecured business premises (broken doors, windows or gates); and report any suspicious activity to the RCMP. This group also provides foot patrols in various areas of the city and at special events. They also issue crime prevention notices warning vehicle owners of expired license decals and a variety of potential issues. In addition, Citizens on Patrol also conduct Speed Watch and Distracted Driver campaigns, in various areas of the city.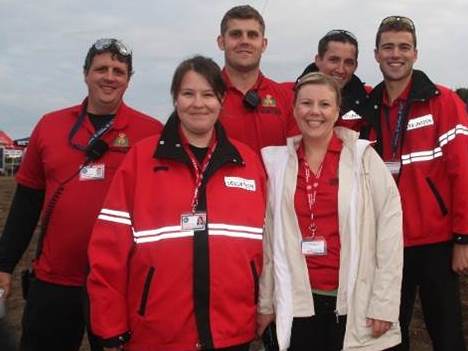 Image of some of our Citizens Patrol volunteers
For more information on Citizens on Patrol and volunteer opportunities please call (250) 561-3366.