Crime Prevention Education
The Community Policing presentation team offers education sessions on issues that affect the quality of life of the citizens of Prince George, with a focus on crime prevention solutions. Presentations are provided to daycares; preschools; elementary schools; high schools; businesses; senior groups and various organizations. Some of the more frequently requested topics include the following:
Anti-Bullying;
Crime Prevention through Environmental Design;
Drug Awareness;
Frauds & Scams;
Gang Violence;
Home & Business Security Evaluations;
Identity Theft;
Personal & Workplace safety;
Social Media Safety;
School/Youth Presentations;
When to Call Police.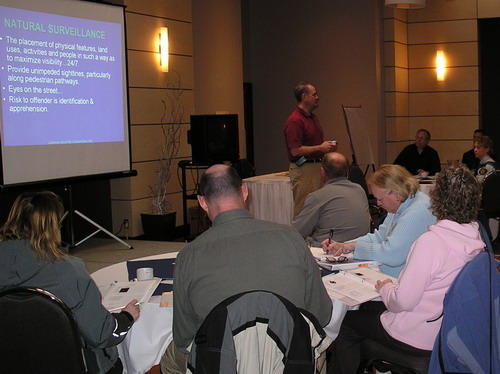 Image of members of the public participating in a community policing presentation
For more information on FREE Community Policing programs and services please call (250) 561-3366.