Officer wins provincial award
Kelowna
2023-01-13 09:33 PST
In sports we often hear about the G.O.A.T. (Greatest Of All Time), Tom Brady in football and Wayne Gretzky in hockey come to mind. In the RCMP Traffic Service Unit Constable Brad Smith could fit into that category.
Cst. Smith has spent his entire 13.5-year career in traffic services where he has committed himself to becoming an expert in the field. He has made it his mission to improve his team, the detachment and the streets of Kelowna.
Each year The BC Association of Chiefs of Police (BCACP) award five separate Traffic Safety Awards within the province for noteworthy performance and Cst. Smith is often a recipient.
He is a top performer in the province, successfully removing 78 impaired drivers from the streets of Kelowna in 2021, well above the individual provincial average. He is one of only three Drug Recognition Experts (DRE) posted in Kelowna and they combined to perform a total of 52 evaluations in 2021. Cst. Smith performed 40 of them, or approximately 77%. The provincial average is seven.
With these statistics in mind he was named an Alexa's Team All-Star for the sixth time in his career and is on track to be nominated as the Alexa's Team Top Cop once again in 2021, a recognition he achieved in 2012, 2013, 2018, 2019 and 2020.
In the 2021 calendar year he won the Excellence in Outstanding Traffic Law Enforcement Award from the BCACP. This is given to one member within the province who distinguishes themselves by their personal actions resulting in an outcome that exemplifies the core values of the RCMP.
Cst. Smith is a self-motivated member who takes his role as a traffic member seriously, says Sergeant Mark Booth of the Kelowna Municipal Traffic Services. He has embraced his role as a traffic member and without question he exemplifies the core values of leadership, innovative thinking and a dedication to the organization and the community that he serves.
About Alexa's Team
The Alexa's Team is named in honour of four-year-old Alexa Middelaer who was killed by an impaired driver in Delta in 2008. Alexa's Team pays tribute to the dedicated RCMP and Municipal police officers who make an extraordinary contribution to reducing the number of drivers affected by alcohol or drugs on British Columbia's roads and highways.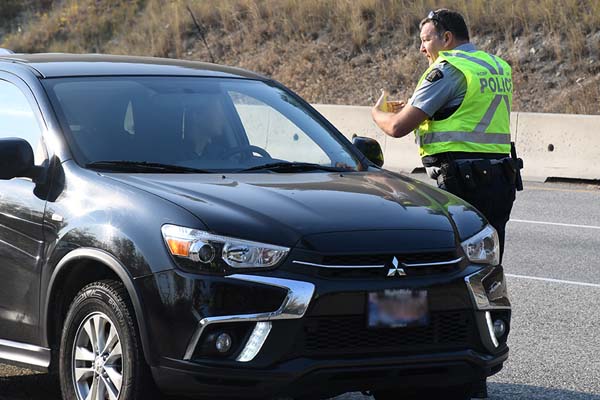 Released by

Ryan Sencar

Kelowna RCMP
1190 Richter St, Kelowna, British Columbia V1Y 6V7


Email: bcrcmp-grcencb@rcmp-grc.gc.ca

Follow Us: