Impaired driver caught after stunting incident
Prince George
2022-02-14 09:01 PST
File # 2022-4911
Prince George RCMP's Municipal Traffic Unit apprehended an impaired driver after receiving several reports of dangerous driving behaviour.
Just before 9:00 p.m. on Thursday, February 10, 2022, the Prince George RCMP received a report of a dangerous driver in the College Heights area. The witness stated the vehicle was swerving in its lane and nearly caused a collision while passing.
Frontline police located the vehicle a short time later in a parking lot on the 6300 block of Southridge Avenue, where police observed the driver stunting and doing doughnuts. Police attempted a traffic stop with the vehicle, but the driver left the area at a high rate of speed and drove through a red light to evade police.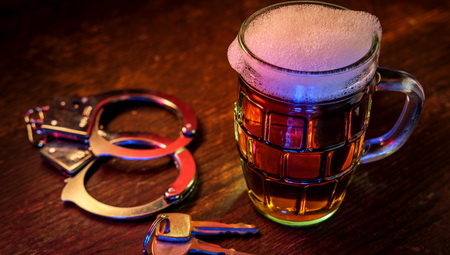 A Traffic Services officer observed the vehicle pull into the driveway of a residence in College Heights just before midnight. Police arrested the driver for impaired operation of a motor vehicle and transported him to the detachment to provide a breath sample. The driver received an Appearance Notice with a future court date and multiple violation tickets for his driving behaviour. Police also impounded the driver's vehicle.

This is an example of how impaired driving puts everyone on the road at risk. It also showcases the dedication our police have to catching impaired drivers and taking them off our streets, states Cpl. Jennifer Cooper, media spokesperson for the Prince George RCMP.

This file remains under investigation.

If you have any information about this or any other criminal offence, please contact the Prince George RCMP at (250)561-3300 or anonymously contact Crime Stoppers at 1(800)222-8477 or online at www.northernbccrimestoppers.ca (English only). You do not have to reveal your identity to Crime Stoppers. If you provide information that leads to an arrest or recovery of stolen property, you could be eligible for a cash reward.


Released by

Cpl. Jennifer Cooper

Communications NCO / Media Relations Officer
Prince George RCMP
princegeorge.rcmp-grc.gc.ca
455 Victoria Street, Prince George, BC, V2L 0B7
Office: 250-561-3300


Email: pg_media@rcmp-grc.gc.ca

Follow Us: